*** Hot and Delicious ***
Americano A classic coffee beverage that can help start your day.

Small 20

and

Large

30

Cafe Mocha This rich and delicious blend of coffee and chocolate will sure to get your sensual side on.

Small 30

and

Large 40

Chai Latte You will think you are in Portland, Oregon –so good!

Small 30

and

Large 35

Dirty Chai Latte Combining espresso and chai –YUMMY…Both delicious and energizing!

Small 45

and

Large 50

El Macchiato This beautiful combination of a simple shot of espresso and foam will knock your socks off.

Single Shot 20

and

Double Shot 30

Hot Chocolate That will remind you what it's like to be a kid.

Small 25

and

Large 30

Hot Tea Currently, serving Two Leaves and a Bud (African Red, Assam Black, Jasmine, and Tamayokucha Japanese Green), and also Stash Teas (Chai, Chammomile, and Mint).

20

House Drip Coffee Simply nothing but the BEST! *Also serving it in decaf as well.

20 with free re-fills

Red Eye One shot of espresso combined with a cup of regular drip coffee. –This drink will sure to get you ready for anything.

Single Shot 35

The Mighty Espresso Shot If nothing will wake you out of sleep, this just might -that is unless you are like me and a little ADD.

Single Shot 15

and

Double Shot 25

The Ol' Cafe Latte This here drink comes with a whole LATTE of Love. You'll see.

Small 25

and

Large 35

Un Cappuccino The best of all worlds with the mix of 1/3 espresso, 1/3 milk, and 1/3 foam. This drink will make you melt.

One Size 35
_
*Any additional flavors cost an additional $5.
The occasional SPECIAL OF THE DAY
Pumpkin Spiced Latte Nothing tastes like the fall-time –even if you don't have one, than a pumpkin spiced latte. Small 30 Large 40
*** Cold and Refreshing ***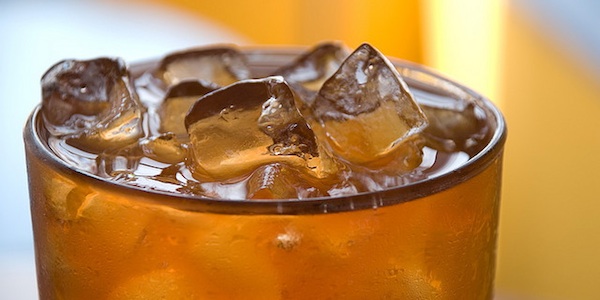 Affogato On those especially hot days, nothing tastes better than ice cream with a drizzling of espresso.

Single Shot 25

and

Double Shot 35

Chai Frappuccino Sexy, spicy, sexy, and COLD…. 35 
Chai Iced Tea You just might think you are not in Barra. 35 
Coconut Iced Coffee You gotta put a tropical twist on something. –Why not a coffee drink. My guess is… you'll like it. 35 
Coconut Water So simple, and yet so refreshing. Plus, it's loaded with natural electrolytes. 20 
Fabulous Frappuccino On a hot day, nothing seems better. 35 
Freshly Made Agua Fresca Made daily using the best and most tasty of ingredients. Purely refreshing! 20 
Home Brewed Iced Tea Just like momma used to make and then some.

20

with free re-fills

.
Iced Americano Simply BOLD and refreshing. 30 
Iced Coffee Amazingly lovely on a hot day. 20 
Iced Dirty Chai Just when you need that extra kick with a sweet, sexy, spicy twist.

50 

Iced Latte A flavorful treat. 35 
Iced Mocha Simply YUMMY!

40

Maracuya Orange Juice Tart and refreshing. –My favorite cold beverage ever!

25

Mocha Frappuccino Dessert in a drink form.

35

Orange San Pellegrino Refreshiingly cool to the mouth, and tart to the taste. –Simply lovely!

20 
_
*Any additional flavors cost an additional $5.
The occasional SPECIAL OF THE DAY
Black Mango Iced Tea Tropical and refreshing!!! ONE SIZE 20
Mint and Lemongrass Iced Tea Deliciously refreshing and different. ONE SIZE 20
Thai Iced Tea Simply thai-tastic! ONE SIZE 20
Protein Smoothie of the Day Changes daily, but always delicious. ONE SIZE 40
*** Lovely and Alcoholic ***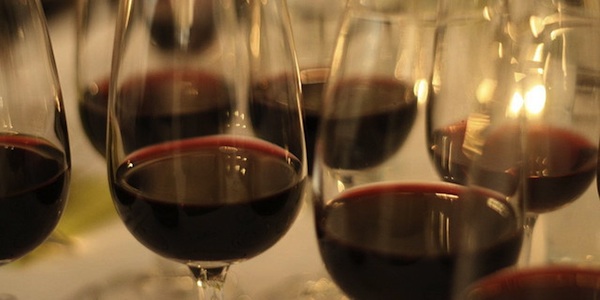 Our Lady in Red -the vino tinto. Sol de Chile –Cabernet/Syrah Mix.

50 pesos by the glass and 200 pesos by the bottle.

And Her Cool Counter Partner -the vino blanco. Sol de Chile –Sauvignon Blanc/Chardonnay Mix.

50 pesos by the glass and 200 pesos by the bottle.

Sangria Del Dia. Changes daily, so keep an eye out.

50 pesos by the glass.

Strongbow Hard Cider. Something amazingly refreshing on a mid-summer's or winter day.

25 

Little Vicky's. Nothing like a cold stand-by beer -you know you can count on.

15

Cerveza Especial. Changes frequently, but always cold and delicious!

30
The occasional SPECIAL OF THE DAY
Iced Tea Sangria White wine, iced tea, honey, and fresh fruit. 50
La Bruja Signature Sangria White wine, club soda, Maracuya, and oranges. 50
Lazy Girl Sangria Red wine, club soda, raspberries, and orange. 50
Sangria Sparkler White wine, sparkling wine, peaches, raspberries, and mint. 50
Spanish Sangria Red wine, orange juice, pineapple, sliced orange, and pear. 50
Stars and Stripes Sangria Red wine, Sprite, strawberries, and blueberries. 50
White Sangria with Mint and Citrus White wine, lemon, lime, and mint. 50
White Wine Sangria with Apple White wine, ginger ale, and sliced apple. 50
White Wine Sangria with Raspberry and Kiwi White wine, soda, raspberries, kiwis, and lime.  50
Gluhwein Red wine, orange, cloves, and cinnamon. 60
–
Photo by LuisMacalinao
Photo by Pen Waggener
Photo by LexnGer